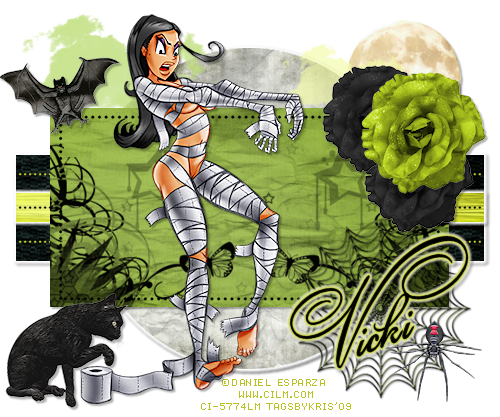 Scrap Kit: Ghosts of Halloween's Past by Gemini Creationz

Artist © Daniel Esparza.
In order to use the image in this tutorial you MUST purchase it from CILM

Template: 50 by Kristin

This tut will be quick and easy
I'm cutting you guys some slack on this one :-)

Open your template
CTRL+D to duplicate
Close your original
Delete your copyright information

Open paper of choice
Copy and close
Select the bottom layer
Select all, float, defloat
New raster layer
Paste into selection

Do the same for the rest of the layers.

Apply gradient glow to each layer and drop shadow

Add your elements and tube
Copyright and text and your done.